Hello and welcome to the Classic Game Room wiki. This article explains to you how to create and set out a page.
NOTE: If you want to make images bigger, click on them and they will enlarge.
Step 1: Create an Account
Edit
Creating an Account is easy, simply navigate up to the top of the page, and click sign up.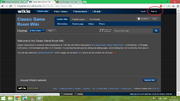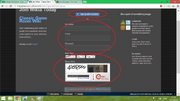 Step 2: Create A Page
Edit
Now that you are signed up, you can create a page. First, find a Classic Game Room review that doesn't have a page for it. To check if the review has a page, go to the search bar and type the name of the review in. If no results are found, you can create the article
Step 3: Creating the Article
Edit
Creating the Article is simple, just follow these pictures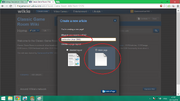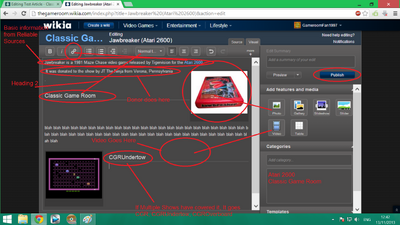 STEP 4: COMPLETE!
Edit
You have completed a article. Don't forget to hit publish and try not to get into edit wars. If someone doesn't make a article right, go to their talk page and link them to this.