Tekken 3 is a 1998 Fighting game released on the
Playstation 1
.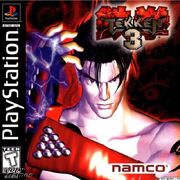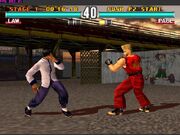 Mark
said that it's one of the best fighting games on the
Playstation
. He said it's based on button combos, not moving around. He lists the game modes. He said it's very affordable. He also said he was playing with the
ASCIIWARE Fighting Stick
. He noted it will punish you with a challenge. He said it reminds him of
Virtua Fighter
. He recommended it.