Scramble is a 1982 SHUMP released on the
Vectrex
.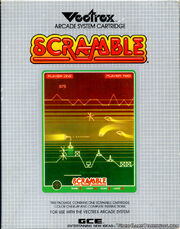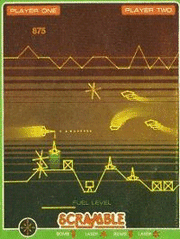 Mark
said that it's a great old school shump. He shows us the packaging and unboxes it. He likes the opening tune. He said it was like
Vanguard
, mixed with
River Raid
. He explains the gameplay and controls. He praised the controls. He said it was very challenging. He recommended it.
Mark said that the typefont is so 1980's it hurts. He said all the Vectrex packaging all looks the same. He shows us the cartridge, instruction manual and the overlay. He recommends it.