Pitfall!
is a 1982 platformer released on the
Atari 2600
.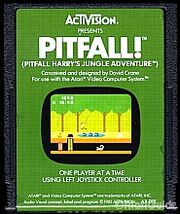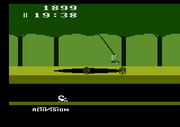 Mark
said that your gold in the game was to collect as many treasures as possible in a 20 minute time period without being killed by crocodiles and scorpions. He did say that he wasn't a huge fan of Pitfall!, but said it's sequel was much better. He said it's such was due to Indiana Jones and the Raiders of the Lost Ark.
Community content is available under
CC-BY-SA
unless otherwise noted.