Gekido is a game released in 2000, developed by Naps Team and Gremlin Interactive Limited and Published by Interplay for the
PS1
. It is a Beat 'em Up.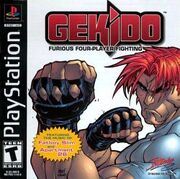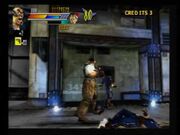 The Game Room reviewed the game in September 2000. They noticed that the games graphic's were terrible and the gameplay didn't hold up. They also thought that if there were breasts in the game, it wouldn't have saved it. They also said the game had too many loading screens. They praised the soundtrack which features Fatboy Slim. They don't recommend it.
Community content is available under
CC-BY-SA
unless otherwise noted.