Black is a 2006 First-Person Shooter released on the
Playstation 2
.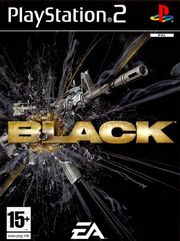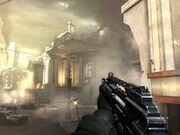 Mark
said that it was very fun and explosive. He explained the plot of the game. He said it's his second favourite shooter on the system. He also said that it reminds him of
Killzone
 &
Timesplitters: Future Perfect
. He noted it pushes the
PS2
to it's limits. He said it was very short. He wants a sequel. He praises the graphics, level designs, controls and sound effects. He recommends it.
Community content is available under
CC-BY-SA
unless otherwise noted.